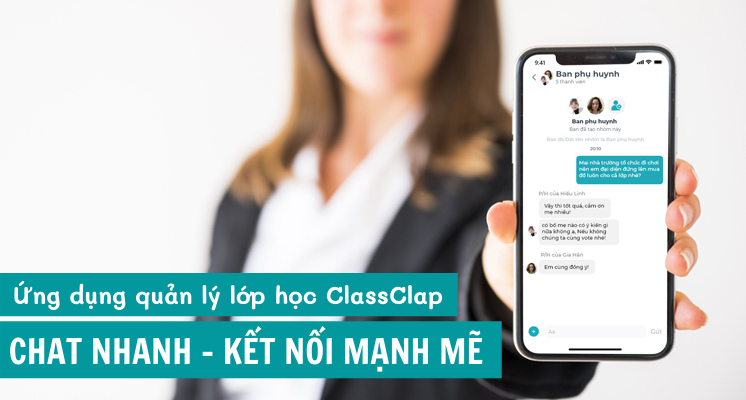 ClassClap classroom management application: Chat quickly – connect strongly
ClassClap classroom management application connects all information between classrooms and families, becoming a social network for the classroom.
ClassClap classroom management application launches an upgraded version with a chat feature that is interested in developing with the desire to completely replace the current methods of connection between teachers – parents, which have many current shortcomings. With only one application, all information between the school and home has been connected quickly and effectively.
>> See more: Classroom management application on mobile phones: Adding features – adding utilities
Chatting easily on the ClassClap classroom management application
Not merely a tool to support classroom management activities, ClassClap classroom management application aspires to become a specialized social networking application for the classroom, so the connection and interaction is the core feature of application development.
With a thorough study of the communication needs between schools and families, ClassClap has launched a new version with an upgraded chat feature so that users can experience the same utilities as professional online chat applications:
Create group chat, individual chat easily: ClassClap allows users to chat with individuals linked in each class or create group chats between multiple members who are already connected in the same class. Group creators can simply add/remove members from groups to suit the purpose of the conversation.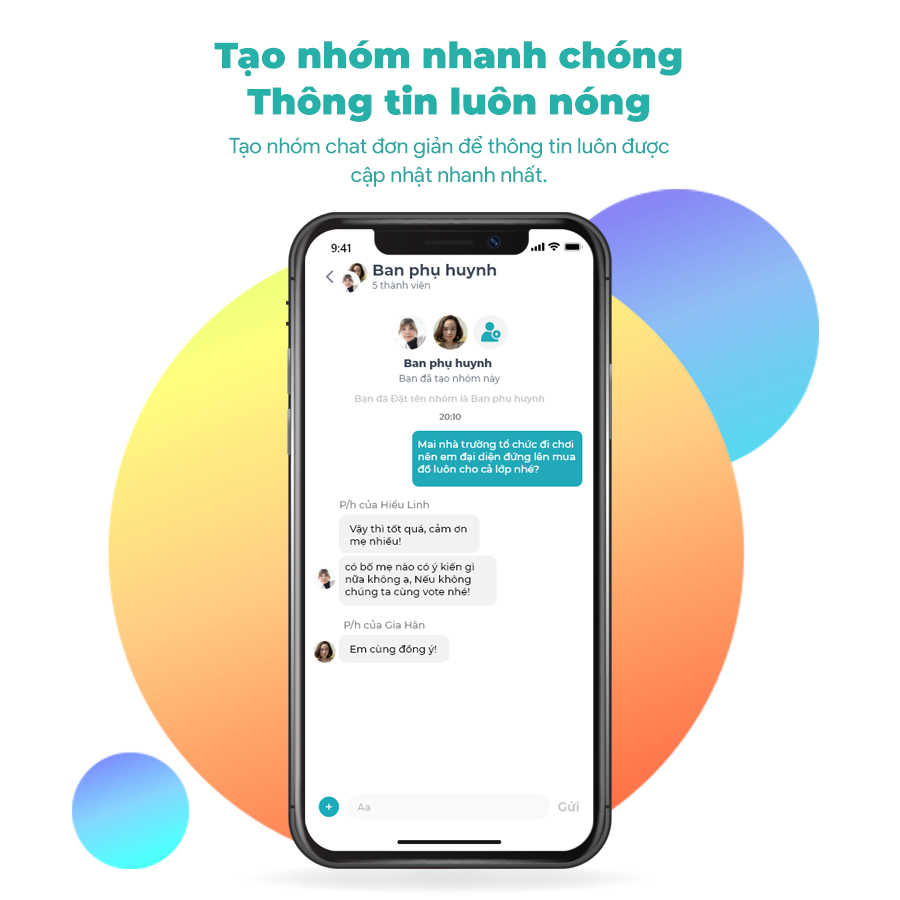 Share photos/videos via message: Teachers and parents can share photos/videos or valuable moments in their children's learning hours or daily activities to capture information and save their childhood memories.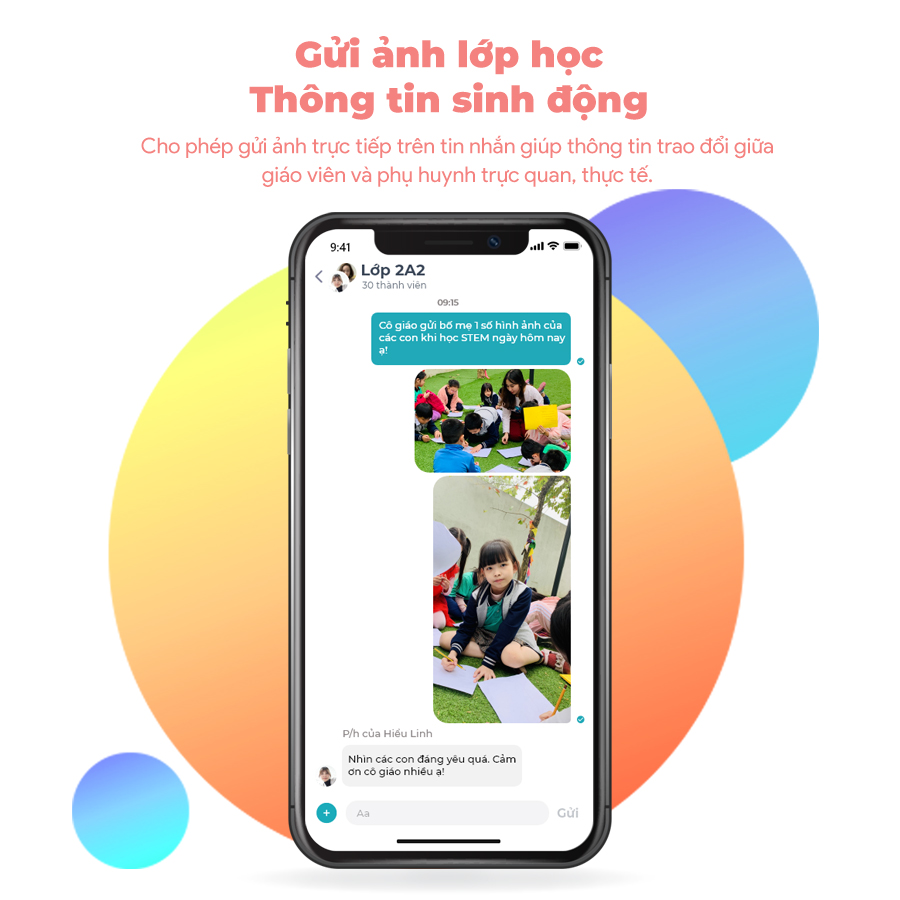 Allows attaching files with many formats: Teachers and parents often exchange with each other many types of files such as lists, forms, … or even children's assignments. ClassClap supports sending files with many formats right on the application to make information exchange easier.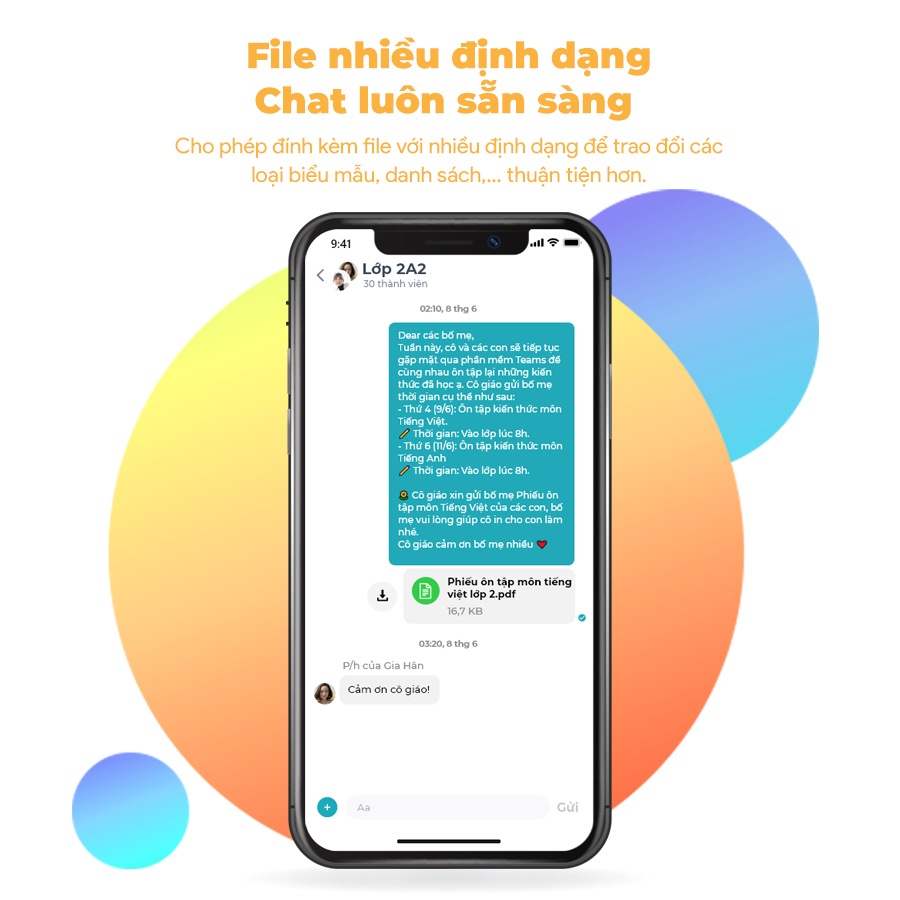 Fast connection, secure information: Connect with all parents and teachers in the classroom without any other means of communication, avoiding disclosing a lot of information or individual activities as with other regular social networks.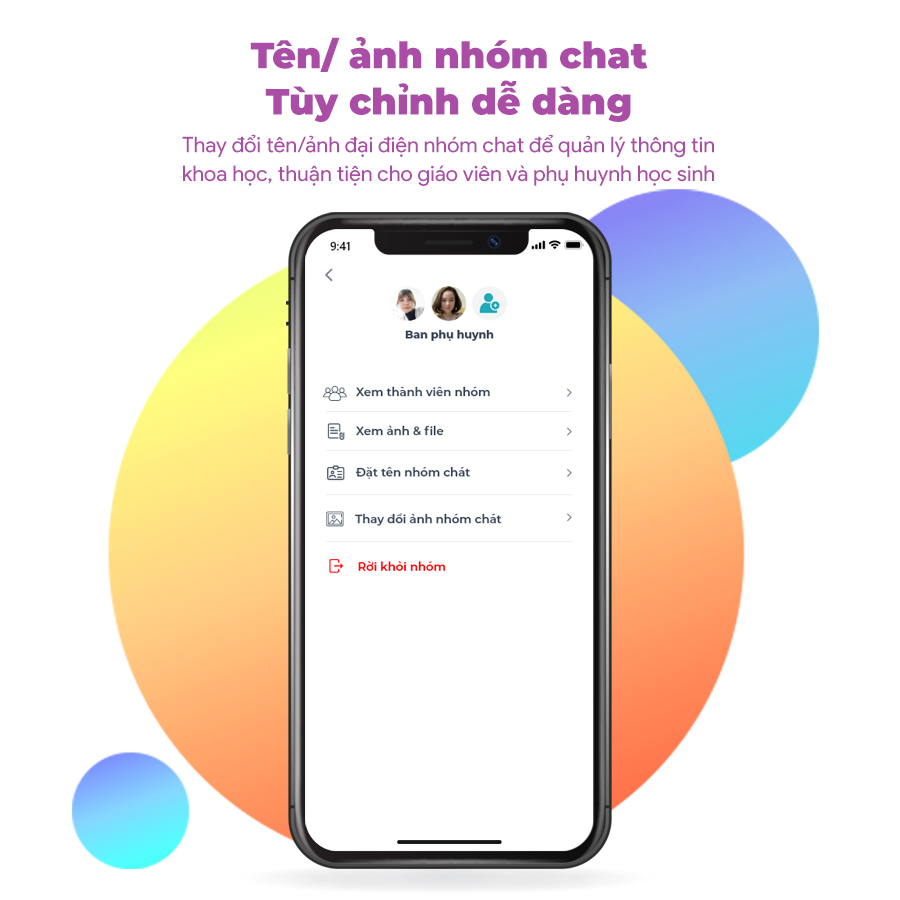 With just very simple operations, the conversation on the primary management application will fasten and share the role of children's education between the school and the family.
Scientific studies on the role of school-family connections in children's education have shown that: "When schools, families and community groups work together to support learning, children tend to do better in school, stay in school longer, and enjoy going to school more." Therefore, the chat feature released this time will partly help to make school-family connection activities more flexible.
>> See more: The most popular educational management application nowadays
ClassClap classroom management application meets the multinational education profession
With a strong spirit of supporting educational activities, ClassClap classroom management application is not only trusted by users in Vietnam but it also is one of the educational applications noticed by foreign users.
Currently, ClassClap has updated the notification center in English so that users outside of Vietnam can use it more stably for educational management purposes. Information about attendance, new posts or activities will be sent to parents and teachers in the language corresponding to the settings of each device.
This is a big step that shows ClassClap's efforts to perfect the application to bring the best experience to domestic and foreign users. That is also the reason why ClassClap is trusted and used during the past time.
Conclude
ClassClap is a channel to connect parents with teachers; share information between school and home easily and efficiently in a single app. As a specialized social network, ClassClap provides a space for teachers and parents to interact and chat with each other quickly and conveniently.
The new features that the ClassClap classroom management application brings are the perfect steps for the application to serve the activities of building a comprehensive environment for children to develop to their fullest.
Download the most useful free classroom management application here:
For iOS: http://bit.ly/Tai-ClassClap-iOS
For Android: http://bit.ly/Tai-ClassClap-Android
Contact us at Facebook for the fastest support!