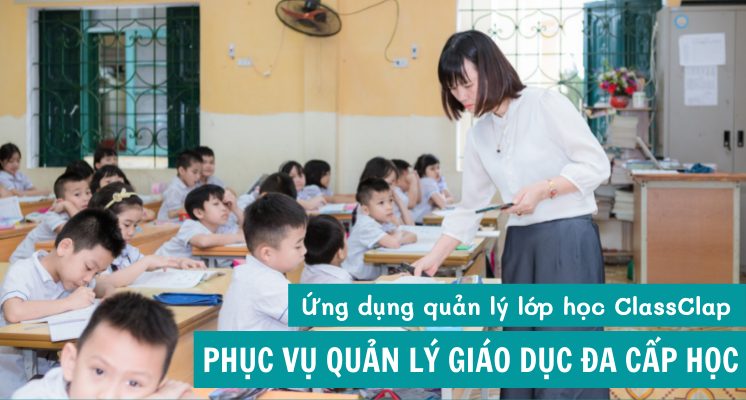 The most popular educational management application nowadays
Education management applications give schools effective methods to manage students, which are very popular in educational institutions today.
Educational management application provides schools and educational institutions with effective methods for school management, classroom management, so the trend of choosing these types of applications is very popular in current educational institutions.
ClassClap educational management application serves many different school models
ClassClapeducational management application is a practical technology product for the education management information system because it is both a primary education management application and can meet the needs of educational management at different levels of education from preschool to high school. It is also a management application at foreign language centers, music centers, gifted centers, etc.
With preschool education management activities, ClassClap brings great facilities so that parents can follow their children's footsteps in school. As a newbie to school, children will surely have surprises and shyness when leaving the arms of their parents to go to class and live with teachers and friends throughout a long day.
>> See more: Classroom management application on mobile phones: Adding features – adding utilities
Although many preschools now have camera systems for parents to observe their children from afar, not all parents have the time to do that. With the ClassClap school management application, notifications will be updated on parents' accounts regularly so that parents know the status of their children in class without spending much time monitoring remotely.
At primary school, when transferring school level, it is also time for children to get used to the learning environment from the beginning. Primary school students begin to get used to taking care of themselves and helping others, so if information flows smoothly from teacher to parent, it will be very beneficial for children to practice good habits every day. day. For example, instead of having to remind your child to do their own personal hygiene every day, a bonus that encourages them to be recorded on the system will boost their morale as desired.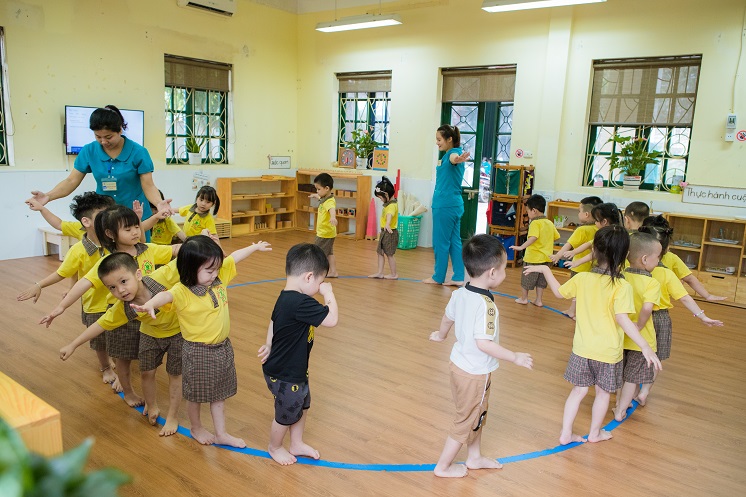 In higher grades, when children go to school by themselves, the ClassClap educational management information system with attendance function will ensure safety and promptly notify parents when an incident occurs. If you need to ask for leave, give medicine or have a message that you need to convey to students, parents can easily manipulate it right on the application.
For secondary and high school levels, the ClassClap educational management application is customized for the purpose of capturing more information about your child's learning and training. New scores will always be updated in parents' notifications, giving parents more peace of mind when their children are at the age of learning to be adults and do not want to receive too much supervision from parents. When children come to class, attendance activities will help parents know whether their children are attending school or not, avoiding the situation that children forget classes, skip classes, etc.
Not only for schools, ClassClap also provides educational management support for other units. Foreign language centers and gifted centers can fully use this application to improve management performance. Notifications about class schedules, grades, comments will be updated quickly, fully and easily for parents to look up.
What features of the ClassClap educational management application support the activities of teachers and parents?
In order to serve multi-level educational management activities, the ClassClap application has integrated many necessary functions to bring the most comfortable and convenient experience for teachers as well as parents.
>> See more: Parents of Newton Goldmark students are satisfied with the ClassClap classroom management application in the online classroom
Like a miniature social networking space, members of the same class will be able to interact with each other through the teacher's posts. Not only can children learn and have fun in their classrooms, but parents can also express their feelings, comments and suggestions for their children's lessons.
The problem of parents managing multiple children or teachers managing multiple classes can be quickly resolved by ClassClap. Parents can completely connect to many classes in one application, as well as teachers can manage as many classes as they want. No more installing apps on multiple devices to manage multiple accounts, everything is now easier and more economical with ClassClap.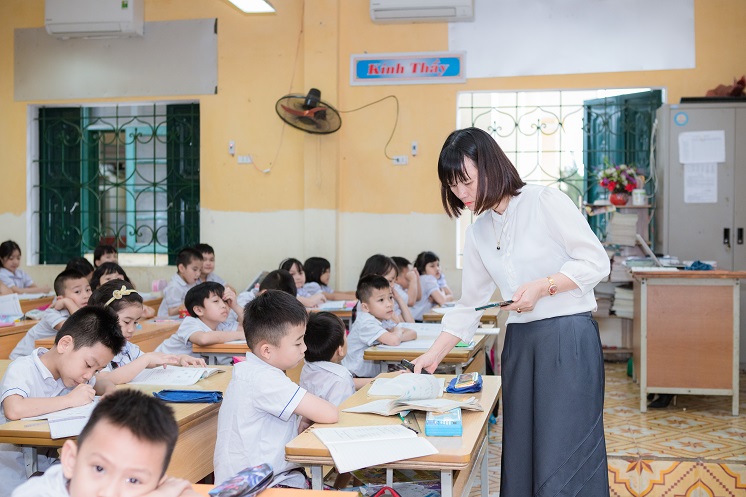 On the part of parents, the home assessment feature helps to improve the coordination in education between the family and the school, creating comprehensive conditions for the child to develop every day.
The information that the application collects from users is basic information, and ClassClap uses an encryption system to ensure that the information is always safe for any user. Therefore, parents and teachers can be completely assured of the privacy of this application.
For teachers, applying the ClassClap school management tool will effectively reduce the workload. Just scoring right on the application, teachers have a database to evaluate students later. Moreover, the application allows parents and teachers to communicate and communicate with each other in a convenient way. This is a fun way to connect teachers and parents.
ClassClap educational management application has integrated all the necessary functions for classroom management, so choosing ClassClap as an information system management application in schools is a reasonable and wise choice to improve performance for this operation.
Download the most useful free educational management app here:
For iOS: http://bit.ly/Tai-ClassClap-iOS
For Android: http://bit.ly/Tai-ClassClap-Android
Contact us at Facebook for the fastest support!